Reflection: 2023 Annual ADL Conference
by Rev. Dr. Laurie Anderer
Greetings,
Alliance of Divine Love is excited to offer an in person conference this year.  The theme is "Reflection".  We have chosen a great location, Portland, Maine at the Holiday Inn by the Bay.  Save the date August 24th thru 27th 2023.
Rev. Dr. Barbara Selwa, our founder, will be the key note speaker. She has new teachings and knowledge from her spirit guides she would like to share with us.
As each conference has its memorable times, this will be no …
Another New Angel: Rev. Karyne Richardson
Our dear friend, Rev. Karyne Richardson, made her journey to our spiritual Home sometime near the end of 2022.  Her sweet spirit and loving actions will be remembered by many as we wish her a wondrous awakening into Love in the Greatest Degree.  May she witness the ever-present goodness and compassion of our Creator!
Another New Angel: Rev. Linda (Lee) Brown
Rev. Linda (Lee) Brown made her transition to the realm of Angels this week on Monday, September 12, 2022. She was my Mentor and a great friend, and she will be missed. Please say a prayer for her journey.

Rev. Toni McCord
Another New Angel: Rev. Umi Neuman
Rev. Umi Neuman made his transition from the Earth plane last week to Divine Freedom and Renewed Health. He will be dearly missed by his mentees - now ministers, friends and family. His big, generous heart was a gift to all who were blessed to meet him.
His friend,
Rev. Lindsay Babich
ADL Ministry Internships Available
The ministerial training program includes a year long internship aimed toward transforming the ministerial education experience into applied practice. Ministerial students choose a spiritual focus and develop an internship plan with their mentor's approval and continuing supervision.

The ADL National Board of Trustees is offering several internship experiences under the supervision of Rev John Kowalchyk. Activities include assisting with updating National Bylaws, developing membership retenti…
The New ADL Event Calendar
Based on your feedback, we are excited to launch our brand new ADL Event Calendar!
Previously our event calendar wasn't really a calendar, but just a listing of events that wasn't sortable or interactive.
With our new calendar, not only can you view events in multiple formats (Pinboard, Agenda, or Monthly), you can also submit your own events and subscribe to the calendar for updates on events.
Other perks of the new calendar format include:
easily share events via social media or email
s…
Our New ADL Staff Member
Help us welcome Rev. Diane Baker!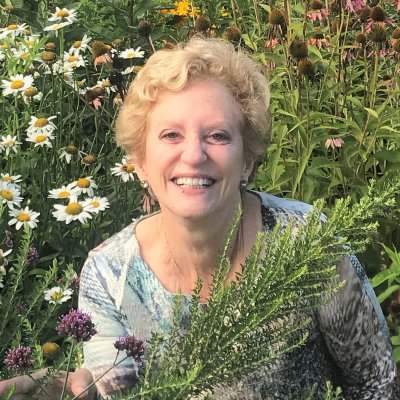 Diane originally hails from Texas and moved to NC a few years ago. Diane recently became a Certified Rapid Transformational Therapy Practitioner. Last November she spoke at the ADL Virtual Conference and led us through a wonderful hypnosis session on "I am Enough."
Rev. Diane was ordained as an ADL minister on May 12, 2019 by Rev. Charlotte McGinnis. She also became an ADL mentor on February 21, 2020.
Diane spent many years doing administrative work and we …
ADL Ministers Come Together
February 13 at 11:00 am
Come join Rev. Tiya Keyze for an exciting chat about the ways we can come together as ADL ministers and use the ADL Course Building Platform to not only make passive income but also grow our networks and WORK TOGETHER!!  
Topics we will be discussing:

How the ADL is supporting our passions as ministers
How we can support the ADL through our passions
Discover new ways of networking all year long in between conferences.
This is not only about business networking; …
Meet Your ADL Website
Have questions about the new ADL website?
Join us for this LIVE webinar Monday, May 18, from 7:00 - 8:00 PM (EST).

During the first portion of the webinar, we will go over general topics. These topics will include:
1) How to navigate the new ADL website.
2) How to find answers to your questions.
3) How ministers and mentors can leverage the new ADL website to enhance their ministry.
The remainder of the webinar will be devoted to answering your specific questions.
Yes, this webinar will be re…