Alliance of Divine Love
The Greatest Degree of Love
The Alliance of Divine Love (ADL) trains and supports ministers to counsel, heal, teach and contribute to those in need and those seeking to awaken to their higher consciousness as they are divinely guided.
🔻 scroll down to see more 🔻
It's Time!
Emerge & Converge
Celebrating 50 Years of the Greatest Degree of Love
ADL's 2021 Fall Conference


Reserve your room and sign up now!
The Lodge at Flat Rock
(828) 693-9910
tell them you are with ADL
---
Mark your calendar!
⏰ Thursday - Sunday, Nov 11-14 | Conference
🥳 Monday, Nov 15 | Extra day of fun!
What We Do
Here are a few ways ADL can support your spiritual growth.
(click icons to learn more)
Ministerial Training
Answer the call for Divine Service.
Led by certified ADL Ministerial Mentors
In-person or virtual (phone, email, etc.)
Nationally recognized ordination
Doctorate program (DDMS) available*
Learn more about ADL Ministerial Training
*must first complete the ADL Ministerial program to be eligible
Online Courses
We offer courses for every level.
Personal Spiritual Development Courses
Go deeper into specific topics
Minister Continuing Education Courses
Live Events
A variety of events to choose from.
Annual Conference
Regional Chapter Events
Online Events
ADL is ideal for...
These are just some of the professional fields where ADL ministers are applying their training, working with the Greatest Degree of Love and uplifting souls.
Life Coaches, Mentors & Teachers
Spiritual Counselors
Energy Workers
Human Resources Personnel
Wedding Chapel Owners/Managers
Spiritual Arts and Sciences Practitioners
Recent Blogs
Here are a few recent blog posts you may enjoy.
By Rev. Joy "Aphrodette" Gambon
Happy Birthday Cancer!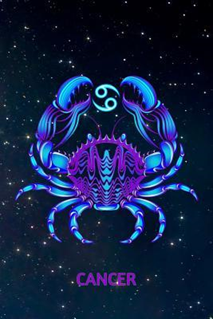 CLASSES, SPECIAL EVENTS, AND HOURS BY APPOINTMENT!
820 B Franklin Road SW, Roanoke, VA 24016
www.aphrodette.com
540.400.0110 / 540.613.1070
JULY OVERVIEW
LUNATIONS
This NEW MOON IS IN CANCER, and occurs on July 9, 2021, at 09:16:27 EDST! The Lights are kissing in Cancer and form a double trine to retrograde Neptune in Pisces! Dream a bigger dream and honor the blessings that have been bestowed to you in this life. Ancient music, …
by Rev. Shellie Enteen
At a time when many are experiencing major changes in lifestyle that threaten to destroy structures and beliefs that once seemed secure, an attitude of despondency or despair may focus into a pattern of resentment. This is the time to reach for the Bach Flower, Willow.
Dr. Bach says Willow is "For those who have suffered adversity or misfortune and find these difficult to accept without complaint or resentment, as they judge life much by the success which it brings. They…
by Rev. Annie Nelson
Hello! 
I pray all is well as we "live forward" creating a better world today and for all of our tomorrows. I'd like to share some insights with you from some recent experience(s) I've had, and I do this in recognition of life's synchronicity and the Divine Consciousness (awareness/unity with God) that I'm feeling so blessed to have experienced and need to share.
I recently made a decision to move to a new city, recognizing that I needed to be living in a more progressive…
The Alliance of Divine Love, Inc. (ADL) is a federally recognized, Non-Profit 501(c)(3) interfaith ministry that embraces and seeks to live the Truth of Divine Love in the Greatest Degree.
ADL ministers offer their own individual expertise and knowledge to those seeking deeper spiritual meaning and growth using a broad spectrum of skills, backgrounds and ideas for spiritual development.
In a society riddled with divisiveness and fear, ADL is a bright light, promoting inclusiveness and love.
Frequently Asked Questions
These are some of the questions people most frequently ask us:
What religion is ADL based on?
ADL is considered an interfaith organization. This means, we are not based on any established religion or spiritual tradition.
However, you will easily find a basis for the lessons in our programs in practically any spiritual tradition. The lessons can also be applied within any religious or spiritual tradition to deepen the experience.
This means, no matter what spiritual background you come from, the lessons shared in ADL will only deepen your spiritual experience.
Can I take courses without being or becoming a minister?
Yes! We have found there are many people who want to deepen their spiritual connection and experience but don't have the desire to become a minister.
Ministers, just like every other spiritual seeker, are on a personal journey to expand and deepen their own spiritual awareness. So, for our ministers, our courses provide both personal growth and continuing education.
Are ministerial training fees refundable?
We take this on a case-by-case basis. 
The fees for ministerial training are mainly used to cover people's time (for reviewing your application and mentoring you through the program). Since people's time cannot be returned to them, we typically do not offer refunds after the time has been spent.
However, we try to be as flexible and supportive as possible, so please feel free to contact us regarding your situation.
How do I renew my ministerial license if I don't want to do it online?
Our website makes it easy and safe to renew your license. It also gives you more control over your profile and information.
However, we know some people are not comfortable using online systems. So, you can also download our renewal form, complete the form and submit it with payment to our mailing address.
Help & Support
Did you know we have a whole section on the ADL website devoted to providing help and support for you?
Want to...
You can find instructions on how to do all of those and more under our ADL Support section.
You can also access ADL Support on the main menu by going to: More... > Support & FAQ
Office Hours: Monday through Friday - 10 am to 4:00 pm    Phone: 828-388-2102
---
TIP: Click the question mark icon in the bottom-right corner anywhere on the website to contact our support team.