Alliance of Divine Love
THE GREATEST DEGREE OF LOVE


The Alliance of Divine Love began long before you and I walked the earth; indeed, before the Earth and universe were even formed.  All the joy, peace, and happiness that you have ever felt is Divine Love!
- Rev. Dr. Barbara Selwa, Founder
Remember to mark your calendar and Join us via ZOOM for the
ADL NATIONAL MEETING!
---
 

Saturday, August 27, 2022 




1:00 PM - 3:00 PM EDT
All ministers are urged to attend!
Mentors are required to attend!
ADL "LIVE"
 Virtual Monthly Update & Fellowship Event 
Hosted by Rev. Therese Inzerillo
---
 A fun, quick way to stay up to date on all things Alliance of Divine Love!
---
This is an ongoing a 30-minute monthly event... 
JOIN US ON THE THIRD THURSDAY OF EACH MONTH
8:00 pm Eastern  -  7:00 pm Central  -  6:00 pm Mtn  -  5:00 pm Pacific
---
Your presence will help us grow a spirit of community within the Alliance of Divine Love organization and you will feel connected and informed!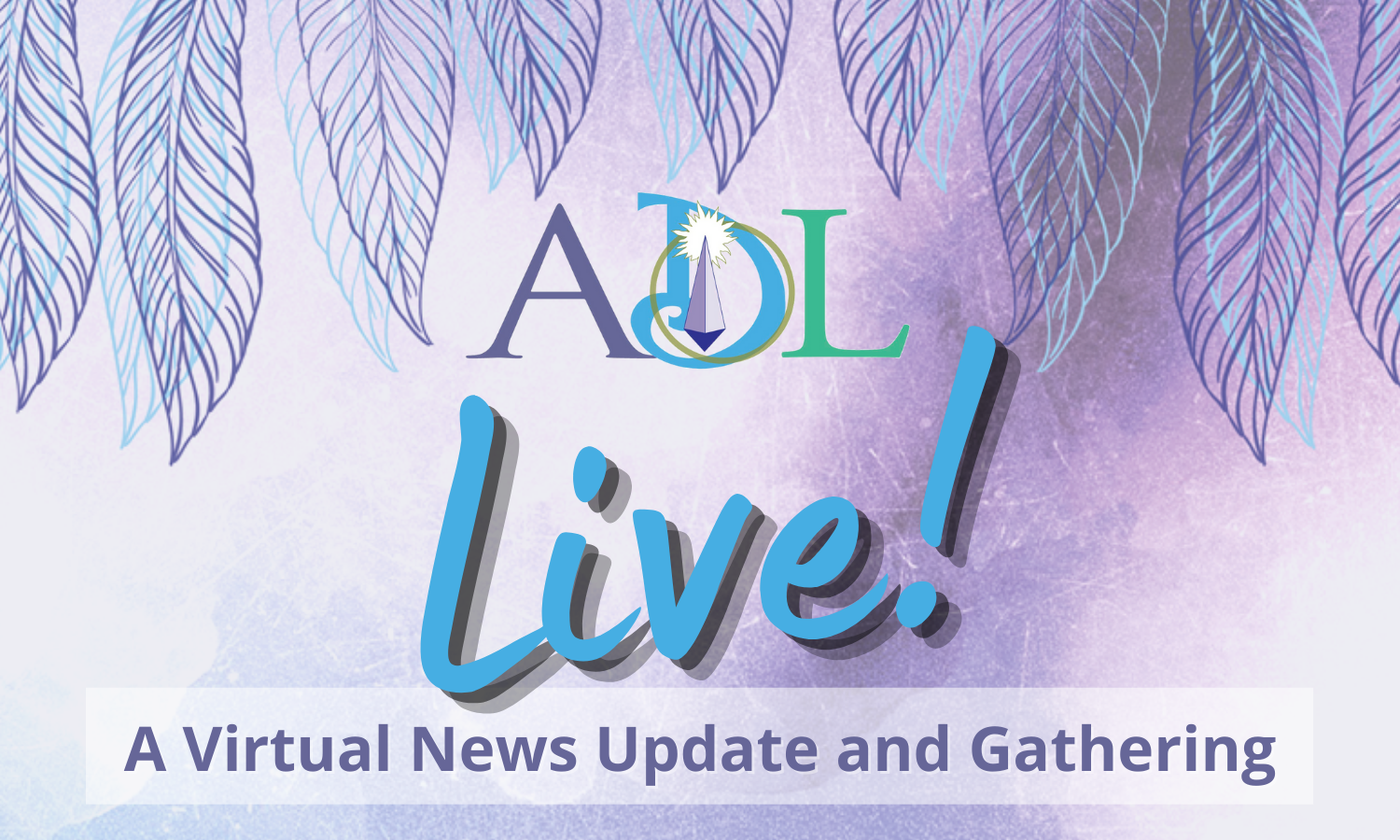 - FEATURING -
- Spotlight with a Guest Minister sharing a 10-minute topic of interest
- Updates from the ADL Board
- Announcements from ministers and chapters on upcoming events, classes
- Community decision and networking
Support your spiritual growth with ADL!

Ministerial Training
- Answer the call for Divine Service -
Led by certified ADL Ministerial Mentors
In-person or virtual (phone, email, etc.)
Nationally recognized ordination
Doctorate program (DDMS) available*
Learn more about ADL Ministerial Training
*must first complete the ADL Ministerial program to be eligible


Online Courses
- Courses for every level -
Personal Spiritual Development Courses
Go deeper into specific topics
Minister Continuing Education Courses

Live Events
- Various events to choose from -
Annual Conference
Regional Chapter Events
Online Events
ADL is ideal for...
These are just some of the professional fields where ADL ministers are applying their training, working with the Greatest Degree of Love and uplifting souls.
Life Coaches, Mentors & Teachers
Spiritual Counselors
Energy Workers
Human Resources Personnel
Wedding Chapel Owners/Managers
Spiritual Arts & Sciences Practitioners
Recent Blogs
Here are a few recent blog posts you may enjoy.
A Special Message from Rev. Dr. Karen Turek To All Ministers
by Rev. Dr. Karen Turek, D.D.M.S., Ph.D.

Beloved Fellow Ministers,
As many of you know, especially if you are an active prayer warrior on the Angel Squad, I have been experiencing significant health matters that have required me to step down from the Board of Trustees. This was a very difficult decision, but one that was necessary for me to focus my complete attention on healing and wholeness.
I want to thank each of you for your loving support during my short, but very active, tenure…
ADL Newsletter | August 2022
Our new ADL newsletter, THE ROSE, blends the traditional printed newsletter feel with a modern, digital world user experience. In other words, when viewing this online, buttons and links are clickable to access more information.
Sticker Shock
by 
Rev. Rita Scheibeck
I don't know about you, but one of my current, frequent phrases has become, "Oh. My. God!" When I venture out on the roadways, it seems that every day the price of gas soars dramatically. I can't help but notice that $60 of basic groceries now costs me $80 just over the past few months. And shipping on just about everything has risen to unprecedented levels. What's a person or a family to do?
Our principles of abundance- yes, abundance- can help us with this. The prosp…
The Alliance of Divine Love, Inc. (ADL) is a federally recognized, Non-Profit 501(c)(3) interfaith ministry that embraces and seeks to live the Truth of Divine Love in the Greatest Degree.
ADL ministers offer their own individual expertise and knowledge to those seeking deeper spiritual meaning and growth using a broad spectrum of skills, backgrounds and ideas for spiritual development.
In a society riddled with divisiveness and fear, ADL is a bright light, promoting inclusiveness and love.
Help & Support
Did you know we have a whole section on the ADL website devoted to providing help and support for you?
Want to...
You can find instructions on how to do all of those and more under our ADL Support section.
You can also access ADL Support on the main menu by going to: More... > Support & FAQ
Office Hours: Monday through Friday - 10 am to 4:00 pm    Phone: 828-388-2102
---
TIP: Click the question mark icon in the bottom-right corner anywhere on the website to contact our support team.