Alliance of Divine Love
THE GREATEST DEGREE OF LOVE


The Alliance of Divine Love began long before you and I walked the earth; indeed, before the Earth and universe were even formed.  All the joy, peace, and happiness that you have ever felt is Divine Love!
- Rev. Dr. Barbara Selwa, Founder
ADL "LIVE"
 Virtual Monthly Update & Fellowship Event 
Hosted by Rev. Therese Inzerillo
---
 A fun, quick way to stay up to date on all things Alliance of Divine Love!
---
This is an ongoing a 30-minute monthly event... 
JOIN US ON THE THIRD THURSDAY OF EACH MONTH
8:00 pm Eastern  -  7:00 pm Central  -  6:00 pm Mtn  -  5:00 pm Pacific
---
Your presence will help us grow a spirit of community within the Alliance of Divine Love organization and you will feel connected and informed!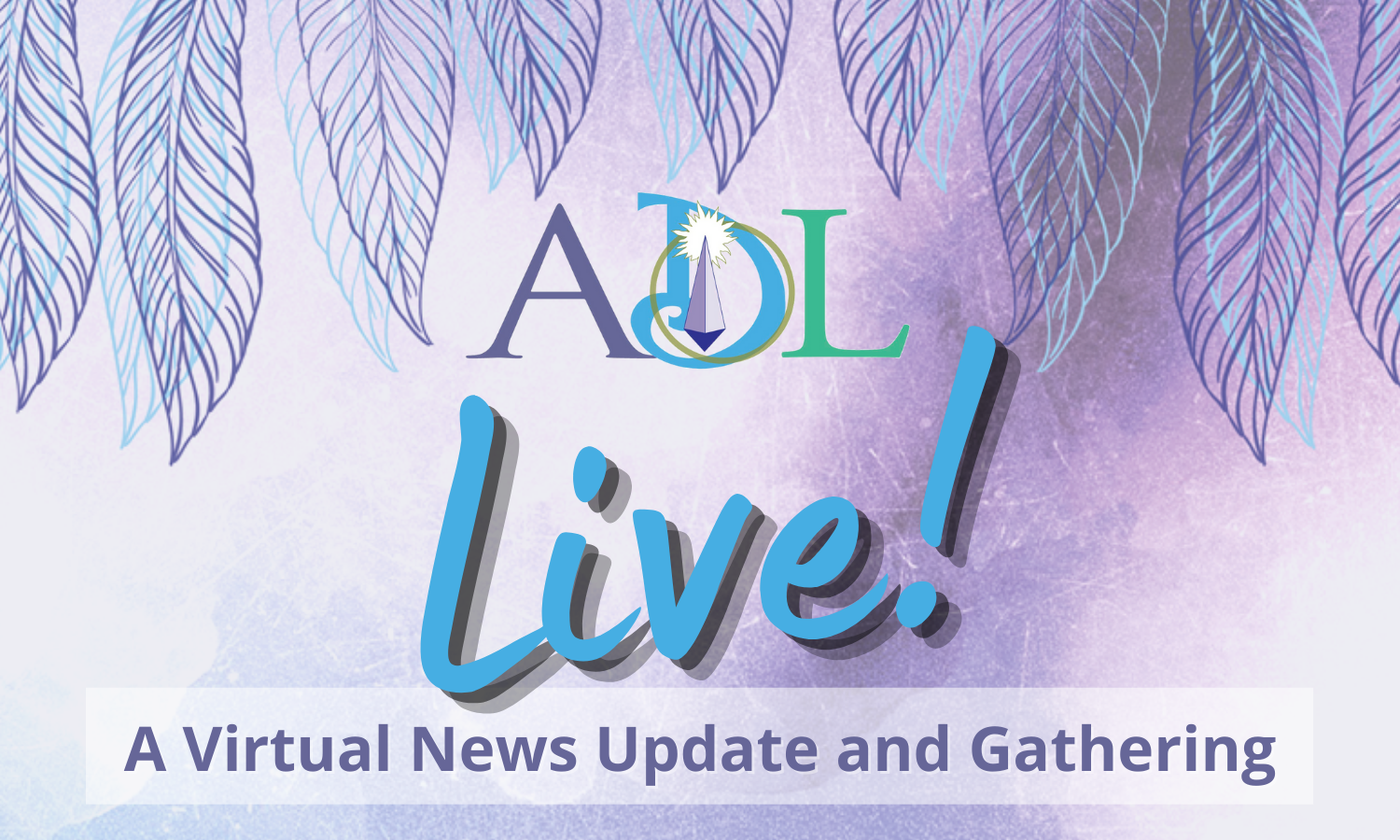 - FEATURING -
- Spotlight with a Guest Minister sharing a 10-minute topic of interest
- Updates from the ADL Board
- Announcements from ministers and chapters on upcoming events, classes
- Community decision and networking
Support your spiritual growth with ADL!

Ministerial Training
- Answer the call for Divine Service -
Led by certified ADL Ministerial Mentors
In-person or virtual (phone, email, etc.)
Nationally recognized ordination
Doctorate program (DDMS) available*
Learn more about ADL Ministerial Training
*must first complete the ADL Ministerial program to be eligible


Online Courses
- Courses for every level -
Personal Spiritual Development Courses
Go deeper into specific topics
Minister Continuing Education Courses

Live Events
- Various events to choose from -
Annual Conference
Regional Chapter Events
Online Events
ADL is ideal for...
These are just some of the professional fields where ADL ministers are applying their training, working with the Greatest Degree of Love and uplifting souls.
Life Coaches, Mentors & Teachers
Spiritual Counselors
Energy Workers
Human Resources Personnel
Wedding Chapel Owners/Managers
Spiritual Arts & Sciences Practitioners
Recent Blogs
Here are a few recent blog posts you may enjoy.
Exasperating Meditations
by 
Rev. Rita Scheibeck
As I close my eyes and... think, think, think... take a deep, cleansing breath... bother, bother, bother...I begin my journey to Divine... worry, worry, worry. Well hell! Yep, I had a meditation like that today and it wasn't pretty. Does that ever happen to you?

Sometimes it seems that the more I try to focus on meditating, the more distracted I become. It's no surprise really. Most of us lead very busy lives, with responsibilities for ourselves and others, with stres…
Another New Angel: Rev. Linda (Lee) Brown
Rev. Linda (Lee) Brown made her transition to the realm of Angels this week on Monday, September 12, 2022. She was my Mentor and a great friend, and she will be missed. Please say a prayer for her journey.

Rev. Toni McCord
Full Enlightenment Revisited
by 
Rev. Rita Scheibeck
I am hopeful that everyone who read my latest ADL blog will understand that I could never disparage any books, seminars, or other learning tools in my articles. Most of us (I most assuredly include myself!) wouldn't be where we are today without the guidance and assistance of others and of the tools we have used to help us along our paths. We have learned and grown from a great variety of outside influences.

The concept I meant to emphasize in my blog is that for me, at…
The Alliance of Divine Love, Inc. (ADL) is a federally recognized, Non-Profit 501(c)(3) interfaith ministry that embraces and seeks to live the Truth of Divine Love in the Greatest Degree.
ADL ministers offer their own individual expertise and knowledge to those seeking deeper spiritual meaning and growth using a broad spectrum of skills, backgrounds and ideas for spiritual development.
In a society riddled with divisiveness and fear, ADL is a bright light, promoting inclusiveness and love.
Help & Support
Did you know we have a whole section on the ADL website devoted to providing help and support for you?
Want to...
You can find instructions on how to do all of those and more under our ADL Support section.
You can also access ADL Support on the main menu by going to: More... > Support & FAQ
Office Hours: Monday through Friday - 10 am to 4:00 pm    Phone: 828-388-2102
---
TIP: Click the question mark icon in the bottom-right corner anywhere on the website to contact our support team.