Essence of the Month: ROSE GERANIUM (April 2021)
by Rev. Shellie Enteen
Spring has sprung! In the Northern climates, the aroma of renewal is carried on the breeze as trees display the yellow/green of new growth and flowers burst forth into pastel hues of pink, yellow, blue, and lavender. Throughout the Northern Hemisphere, the season brings an increase in energy and activity. Birds are nest-building and people begin to focus on socializing and romance. It is a time of optimism -- a new beginning -- a time to clear out the old and embrace the future.
An essential oil that conveys this cheery, bright green note in a beautiful way is Rose Geranium (Pelargonium graveolens). Geranium derives from the Greek word geranos or crane, and refers to the shape of the seed pods. Pelargonium comes from the Greek word pelargos or stork (another tie-in to Spring, which was the traditional time for both human and animal babies to be born).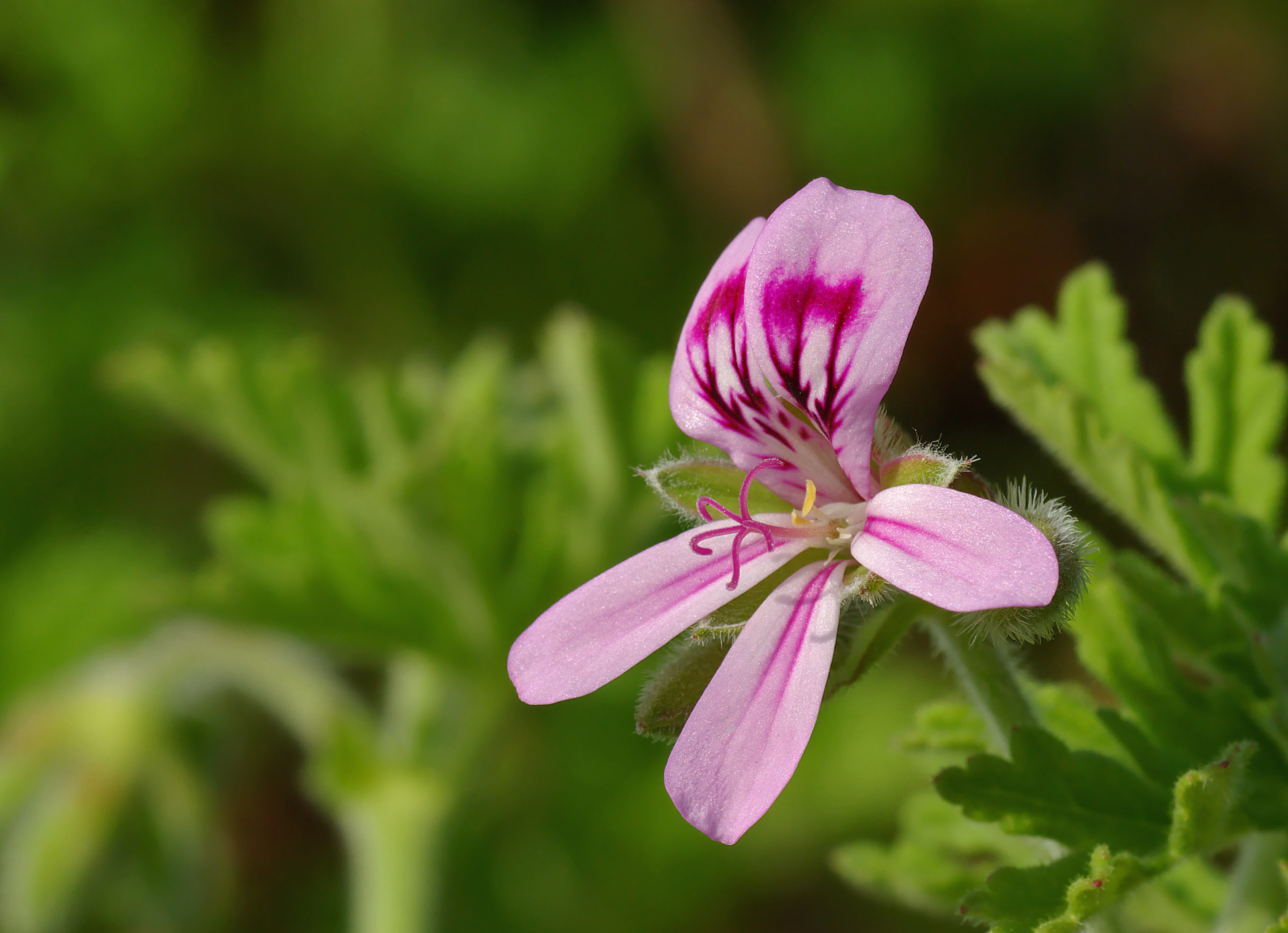 There are 250 species of Rose Geranium. They originated in South Africa and are different from the European and American wild geraniums, although they share some similar properties. Pelargonium was introduced to Europe in 1690, and production of the essential oil began in France in 1847. Most of our Rose Geranium is now produced in the Mediterranean, Morocco, and Egypt. There is also a Chinese Geranium with some of the same properties, but the aroma is not as sweet.
The Medieval Period used this species of herb known as 'Herb Robert' for de-worming and styptic purposes. It was also considered tonic, and helpful in cases of melancholy. Rose Geranium was grown in gardens to keep away snakes and so was considered a protective herb. The great herbalist Culpepper said it was an herb of Venus and a plant which symbolized love. The flowers were used in herbal love sachets.
A keyword for Geranium is 'balance'. Aromatherapists choose Rose Geranium when they want to balance nervous tension and stress, while adding an uplifting, revitalizing quality. Its affect on the adrenal cortex and glands makes it useful for PMS and menopause. It is tonic for the circulatory system, aiding poor circulation and stimulating the lymphatic flow. 
Rose Geranium is a favorite of the cosmetic and skin care industry. Here, it is used for acne, bruises, broken capillaries, balancing oil gland secretion, relieving congested and mature skin, and easing eczema and dermatitis. It balances sebum production, so is good for any skin type. Its cellular regeneration quality also makes it helpful after facial plastic surgery.
The fact that Rose Geranium has insect repellant properties is a bonus.
Rose Geranium resonates with Red Tourmaline, and chakras 2 and 5. I go along with Culpepper's Venus/Love designation and use it for work with the Heart Chakra (4) as well.
The essential oil blends well with floral, woods, and citrus.
Combine Rose Geranium, Lavender, and Rose for a beautiful, soothing, and uplifting massage or bath oil
Blend Chamomile and Clary Sage with Rose Geranium to make a wonderful PMS bath
Diffuse Rose Geranium with Sweet Orange and Lemon to create a springtime mood in your home

Want to encourage romance? Try wearing a blend of Rose Geranium, Patchouli, and Jasmine. This exotic, sensual, spirited aroma is sure to spread the attractive message of Spring wherever you go.
---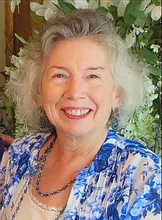 Rev. Shellie Enteen is a Registered Aromatherapist with over 30 years of experience and practice. Shellie has spoken at professional conferences, taught continuing education in Aromatherapy, and continues to provide online classes and continuing education through the SC Allied Health Education Corporation. She wrote the column "The Aromatic Message" for Massage Today magazine from 2003-2013 and her articles appeared in Massage Magazine and The Aromatherapy Journal of the National Association for Holistic Aromatherapy, where she served on the Board for nine years as Vice President.
We kindly invite your comments below. Rev. Shellie Enteen is also available for consultations and online classes through her website, www.ShellieEnteen.com.