Essence of the Month: Rose (February 2021)
by Rev. Shellie Enteen
February holds Valentine's Day, our holiday of hearts. For this reason, it has become the Month of Love. But no matter when or where Love is invoked and honored, we may find the rose.
It is impossible to fully chronicle the history of man's love affair with roses in a short article. Its beauty, aromatic qualities and effects have been cherished since historical records of time began. We know that it was one of the first essences to be extracted and chosen for personal fragrance and ritual. Cultivated in the Middle East, it was used in Egypt during the reign of Ramses the Great and the plant was introduced to the West by Arab nomads. It was the flower sacred to the Goddess in all her guises as giver of life, comfort, and sensuality combined with love.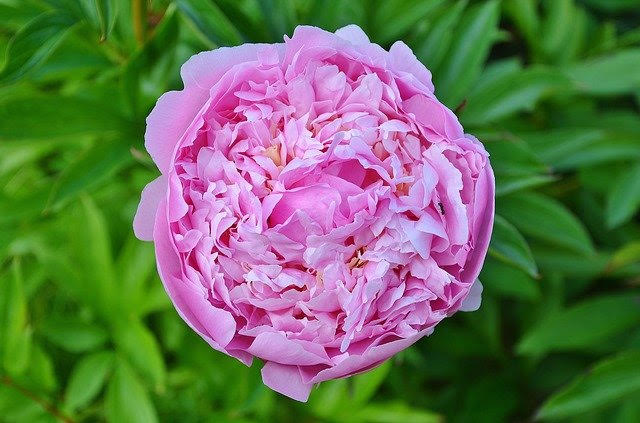 Early Christians dedicated the rose to the Virgin Mary. Although due to this symbol being associated with other goddesses and physical love, the Church later replaced this symbol with the white lily (purity). Still, in most reported "visions," the Virgin is carrying, surrounded by, and/or accompanied by the smell of roses. In the south of France, where Mary Magdalen is said to have fled after the crucifixion, there grows the sacred "eglantine" rose. The Rose Cross still indicates the height of spiritual attainment—bringing Divine Love into Earth/Matter manifestation. And of course, our own Alliance of Divine Love gives the red rose during ordination and renewal of ministerial vows.
While Juliet may have thought a rose by any other name would smell as sweet, some varieties are preferred over others for perfume and aromatherapy. Those most cultivated for this purpose are White Rose Alba (Bulgaria), from which a fine Rose Otto is created (the process involves hydro distillation at low temperatures), and the pink roses, Rosa damascene, the damask rose, (widely grown in Bulgaria, Syria, Turkey, Russia, Pakistan, India, Iran, and China) and Rosa centifolia, the cabbage rose (more commonly grown in Morocco, France, and Egypt).
I once had a Rose Maroc (Rosa centifolia from Morocco) with a spicy-sweet aroma I found truly irresistible. And to validate my own aromatic experience, pink roses are said to possess a more narcotic, aphrodisiac effect on the senses, while the white rose has a longer list of medicinal applications. Be assured that whatever true rose oil you chose, it will bring its welcome fragrance and gifts to your perfumes and blends.

A rose of any color is associated with the planet Venus (of course) and the major chakra is the heart, but there is also resonance with the sacral, third eye and crown chakras as well. The stones for rose are Ruby, Emerald, Rose Quartz, Pink Calcite, Kunzite and Watermelon Tourmaline.
The subtle effect of Rose is anti-depressant and sedative, while creating a feeling of hope, encouragement, and well-being. It is particularly valuable as a 'tonic' for the heart itself and is indicated in cases of grief, loss, and low self-esteem. It has a beneficial effect on mature skin, while imparting an aura of beauty and attractiveness. It is used in visualizations to attract romantic love as well as to connect to Divine Love.
A few drops of rose can be added to jojoba or fractionated coconut oil and worn as perfume, which is enhanced with the addition of Sandalwood or Patchouli. Use rose with patchouli and rose geranium in a nourishing base oil (i.e., argan, hazelnut, evening primrose) for skin care. A blend of rose, lavender and geranium creates a soothing and uplifting bath and massage oil. Blended with sweet marjoram and lavender, rose soothes the effects of grief and loss.

Due to the number of perfect petals needed, a short flowering season, a specific early morning hand-picked process, and the delicate techniques used to yield the essence, all true rose oil is quite expensive. The price is also driven up for retail purchasers because the big perfume houses take the largest amounts and get a greater discount for volume than smaller wholesalers. For those individuals purchasing for their own use, it can cost close to two dollars or more per drop. Still that drop is well worth the price … and a small price to pay for the essence and experience of Divine Love. Remember, too, it is said that the smell of the rose accompanies and attracts Angels. And fortunately, just a few drops of rose essential oil will deliver the affects you seek.