Transplanetary, Transgenerational Birthday Present of Hope for the Future

Rev. Brian L. Crissey
My grandfather was shot dead when my dad was only 2. It was 1901. The family thought he was a traveling salesman, but the bullet in his heart said he was a riverboat gambler. We can't all be right all the time, can we? But we would like to get many of the big judgments right, wouldn't we? Or at least some of them.
Now I'm a grandfather seven times over, and my 16-year-old granddaughter Amata, who currently lives in Phuket, Thailand, provided me with an unexpected birthday present ― an extended opportunity to do what a granddad used to do in times past, namely, share what meager wisdom I have gathered from my 74 years of not yet being having shot dead. In preceding eras, families usually stayed in one place; today that place is worldwide.
I am not a fan of social media, wallowing as it does in self-righteous, knee-jerk reactions to incomplete and often too-quickly expressed thoughts, but it has a role in allowing generations to connect with each other in ways that have been tragically lost in recent times. A Zoom session with our grandkids in Western Australia is not quite as good as being there, but it is certainly lot better than nothing, and it is far cheaper than traveling there, especially in the Pandemic Age.
My Facebook Messenger account lit up recently, and it was Amata.
Amata:
Hey grandpa!! I'm currently taking astronomy class [all remote now], and I'm supposed to write a paper on how black holes could be portals to parallel universes, and I was wondering if you know anything about that, because it sounds like something that you would know about!

If you do know about this subject, a simple explanation will suffice, however if you don't know about this topic that is completely fine as well!
Grandpa Brian:
Hey grand girl!

We on the surface of Earth have no evidence that black holes take you anywhere. By our physics, black holes have so much mass in one place that gravity pulls in even the photons that carry light, so it's all black around the hole. By our physics, photons are massless, so they cannot be affected by gravity, whose pull is the product of two masses divided by the square of the distance between them, and zero times anything is zero, so by our physics, there is no gravitational attraction between a black hole and a photon, so something is amiss, since the photons cannot escape the black hole, which is why they are black, the absence of light.

My theory would be that photons have mass, but is so tiny that our physics cannot measure it. It is only when you multiply the unbelievably enormous mass of the black hole by this tiny almost massless mass of the photon that you get a gravitational force sufficient to keep the photon ensnared.

By our physics, a spaceship traveling into a black hole would be torn into pieces because the front end of the ship is closer to the black hole than the back, making the pull into the black hole greater in the front than the back, so it would pull the front end in with more force than the back end, which would tear it apart. Next time you're touring around in deep space, I suggest you stay clear of the back holes. In fact, they will pull you in from a great distance, so just stay away. OK?
Amata:
Thank you for all this! :)
Grandpa Brian:
You're welcome!

Look up quantum entanglement, which I suspect is the key here. Quantum entanglement is a phenomenon observed at the quantum (very tiny) scale where entangled particles stay connected (in some sense) so that any action performed on one of the particles affects the other in the same way, no matter the distance between them. It's akin to twins feeling when the other is hurting. Quantum scale refers to items so small that the idea of measurement fails. You get to the point where you either have a quantum of energy (everything is energy ― don't let anyone tell you that matter actually exists) or you don't have a quantum of energy. Reality turns out to be granular, not smooth, and the grains are quanta (plural of quantum) of energy.

Imagine two billiard balls (representing particles) that are entangled. You send them off In opposite directions until one hits something. At that precise moment, maybe billions of light years away, the companion billiard ball also hits something in the same way, except that there was nothing there to bounce off of.

These two particles are entangled with each other, which gets back to dimensions. I suspect that there are other dimensions and that these two particles are at the same location in some other dimension, so that the reason they both bounce off in the same way is that the collision occurred there, in that other dimension, rather than where we were looking, conveniently assuming there are no other dimensions.

We have North/South, East/West, Up/Down and Forward/Backward in time, for four dimensions. Imagine a fifth Dimension. Let's call it In/Out. Just as everything we experience has coordinates in longitude, latitude, altitude, and time, everything would also have a coordinate in the In/Out dimension. We all share the same In/Out coordinate, so we cannot see this other dimension.

There may be many additional dimensions, but we don't know yet how to access them. If we could, then we could experience another reality in which everything shared an In/Out coordinate different from ours. Each different In/Out coordinate would define a different universe parallel to our own. How many points are there on an infinitely long axis line like In/Out? Infinitely many, so there would be infinitely many parallel universes.

We do not yet know how such additional dimensions would operate. Do black holes work the same in these other parallel realities? Maybe we could get into a parallel reality on a different In/Out coordinate and we might find out that black holes are quite different there. Maybe in that reality we could go into and out of them? We don't know.

Your dad has seen things that seem not to belong to our reality. Ask him sometime. Grandma Pamela and I have seen such things, too. It may be that such things are in parallel universes, and that these universes sometimes bleed into one another. One term that you will want to pick up is metaphysics. "Meta" means beyond, so metaphysics involves how things work in realities that are not limited to our standard four dimensions.

Humans have lived maybe two million years on the surface of this planet, but the universe seems to be about 15 billion years old, enough time to have developed human-like intelligence 7500 times, one after another, some of which probably have survived and gone beyond our understanding in how to use these additional dimensions. There are enough galaxies to assign one to every human being, and there are usually more than 100 billion stars per galaxy, most of which have planets, and many of which are likely to be inhabited, oftentimes under the surface, where it is easier to control climate and avoid asteroids. We primitive Earth humans choose to live on the surface, dodging asteroids, forest fires, floods, hurricanes, and tornados every day, because we do not yet know any better.
Amata:
Does parallel universe mean a universe that's using the same space as our own but it's like in a different dimension, or is it one that's many light years away and if black holes are "portals" then would they be like a shortcut?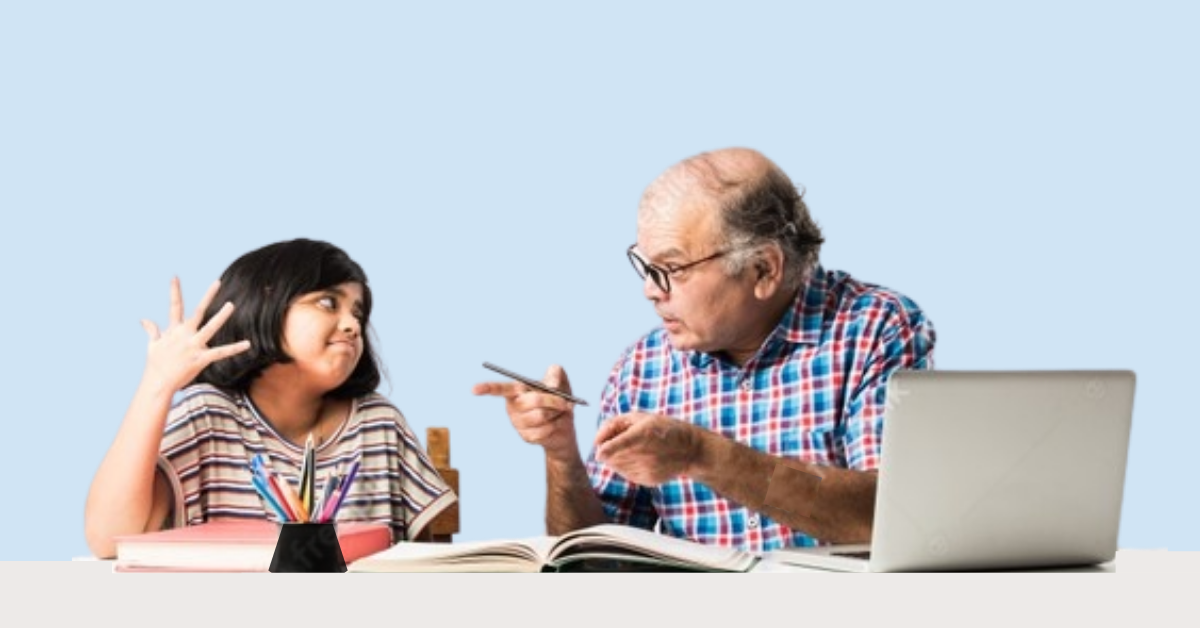 Grandpa Brian:
If there is an additional dimension, then we cannot say "space" without specifying what coordinate that space has on the coordinate axis of the new dimension. If there is an In/Out dimension, for example, then every coordinate would represent a parallel universe. If our coordinate was 0, and another's coordinate was 1, neither could see each other, but each would have all the North/South, East/West, Up/Down and Forward/Backward-in-time dimensions to work with. You are at some point here in October of 2021, but in 1863, or whenever, someone else might have been at that point and the world would have been very different. We don't know how to travel in time yet, but I suspect we will some day. Traveling in time I suspect is like traveling in the In/Out dimension. Whenever you see a flashback in a movie, that is time travel within the fictional reality of that film.

My theory is that intelligent life discovered the additional dimensions and used them to travel and populate space without being constrained by our physics, which says one cannot travel faster than the speed of light in our four dimensions, which, if true, would mean that just getting to the next galaxy, Canis Major Dwarf Galaxy, at 25,000 light years from the Sun, would take 25,000 years at the speed of light, and we don't live that long, so by that logic, we're stuck in this galaxy, unless we can find additional dimensions that we can use to transcend the speed-of-light limitation.
Amata:
Thank you for explaining this theory of a fifth dimension. It really helps me understand and gives me another perspective for this topic!
Grandpa Brian:
I am so happy that you have an interest in these things. This is perhaps the most important field of study that there is. It can change everything.
Amata:
Yeah, I'm really happy I know someone with a lot of knowledge about these things! I've always been curious about outer space and the universe, so that's why I decided to take astronomy!!
Grandpa Brian:
As you know, our Earth is in trouble -- too many people, too much pollution, too much arguing, too much war. There seems to be no feasible way to fix all this. But. Say you discover how to travel to other parallel universes along the In/Out dimension. Then you and others explore them, and find a parallel Earth not yet overcrowded and polluted. Then you set up your company to sell tickets to the New Earth, and then you get rich by offloading humans for a new start on the New Earth. Save us some tickets, because we want to come too. Love you!
Amata:
I definitely will!

Thank you sooo much for all this information!! It's more helpful than you think! And thank you for explaining it so well, when I was given this assignment I wasn't sure I would be able to grasp the idea of a parallel universe but thanks to you I can!!

Love you and grandma soo much! And if you have any more theories you want to tell me, feel free to tell me any time, I would love to hear them!!
Grandpa Brian:
I will. I am delighted to have you to share them with! I am so proud of you! You give me hope for the future!
Amata:
Thank you! I most definitely want to conquer the universe!
Grandpa Brian:
That's a deal. I'll be your baggage and theory carrier.
Amata:
Okay, I'll hold you up to that.
Grandpa Brian:
I would expect nothing less. Let's go!
Amata:
Happy birthday!!! I hope you have a wonderful birthday!!! I'll make sure to find a way to take you through a black hole as a gift!!
Grandpa Brian:
I would love that! Oh, by the way, I have a gift for you, too. Your birthday was October 6. I said that there are enough galaxies to assign one to every human. Just like the explorers of old who planted flags on new continents, I hereby declare that the Milky Way Galaxy now and forever belongs to you. But you'll have to share, of course.