ADL Ministers Come Together
February 13 at 11:00 am
Come join Rev. Tiya Keyze for an exciting chat about the ways we can come together as ADL ministers and use the ADL Course Building Platform to not only make passive income but also grow our networks and WORK TOGETHER!!  
Topics we will be discussing:

How the ADL is supporting our passions as ministers
How we can support the ADL through our passions
Discover new ways of networking all year long in between conferences.
This is not only about business networking; this zoom call is for anyone looking to create a stronger, more supportive, active community and connection with other ministers. This meeting will open the door to a host of possibilities. Look forward to seeing a lot of new (and old) faces!
This event should last about 60 minutes.
We really hope to see you there and look forward to uniting our passions. NEW STUDENTS ARE WELCOMED!!!
Deadline for Signing up: February 10th
This is a FREE event, but you must register so we can email you the Zoom invite. 
---
About Rev. Tiya Keyze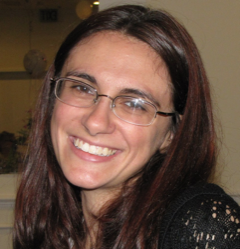 Tiya has been studying the spiritual / transcending arts for over 20 years and became an ordained minister in 2006. With over 200 hours of yoga training, Tiya co- founded Playful Roots Yoga Ministry to provide services for families and youth with expanding mindsets. While now completing the final year of her 500-hour yoga training, Tiya remains dedicated to her practice of raising awareness. By combining her dedication to personal growth with a drive to uplift others, she presents an authentic offering of her own experiences with the goal of helping others. Tiya is dedicated to serving those from birth through the golden years. When you work with Tiya, you receive 100% of her time, focus and energy to help you develop your best self.
Her skills and certifications include the following: Rieki Master, Healing touch, Quantum energy activator, Gamma Breath specialist. Her education includes: 20 years of dedicated meditation, 300+ Hour Hatha Yoga, 95 hour Rainbows Kids Yoga , Chair Yoga, 55 hour Chakra Yoga. She has also been an ordained Minister for 15 years, serving the community through festivals, fundraising, classes and more. Her personal accomplishments include: dedicated to self-love and awareness, nurtured two homeschooled teenage boys, raised on sacred parenting, and produced The Children's Chakra Journey Meditations and Mantras in 2009.